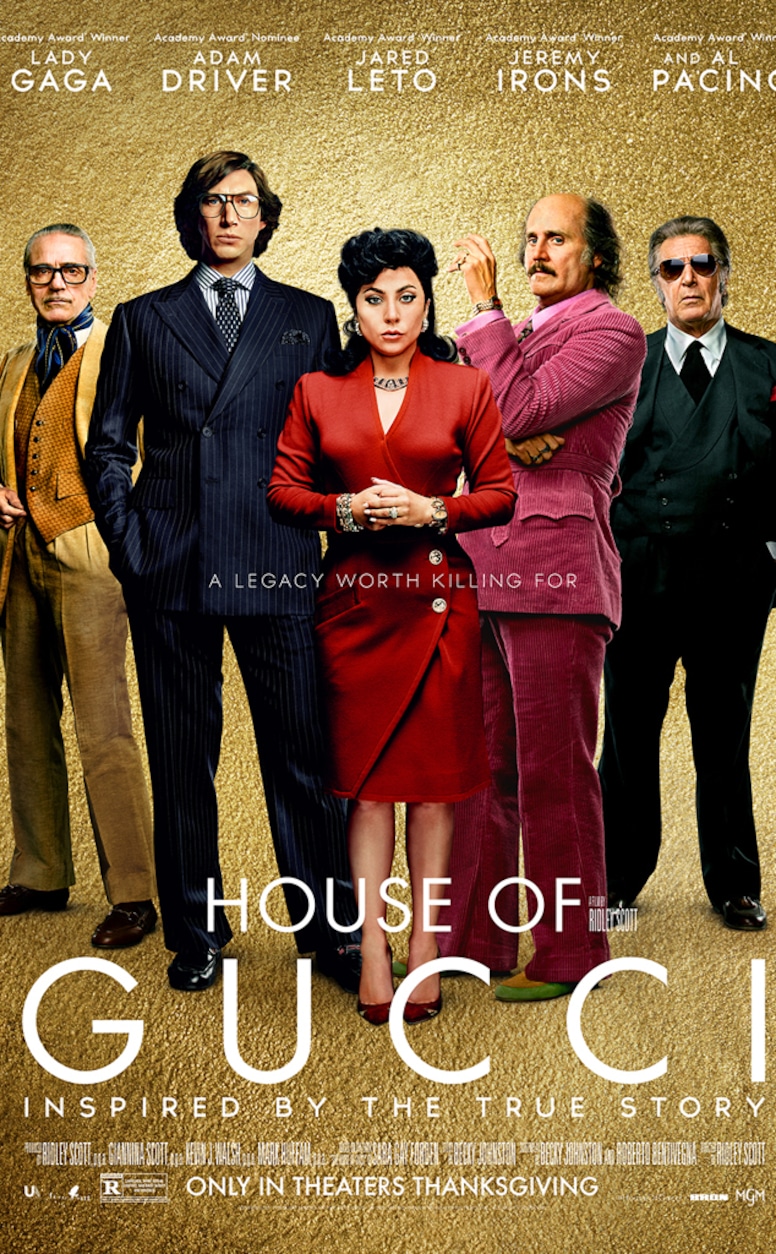 1/9
Metro-Goldwyn-Mayer Pictures Inc.
Costume designer Janty Yates had been waiting years to outfit a movie about the Gucci family, with director Ridley Scott and his wife and producing partner Giannina Scott first acquiring the rights to Sara Gay Forden's book The House of Gucci: A Sensational Story of Murder, Madness, Glamour, and Greed in the early 2000s.
"I would always stick my hand in and say, 'Don't forget me, don't forget me,'" Yates told E! News in a recent phone interview. "And [Giannina] would go, 'I won't darling.'"
And the producer kept true to her word, with Yates being brought on to handle House of Gucci's extensive wardrobe after the project was officially given the go-ahead in 2019 after it languished for years. 
"I was in Rome on holiday and I basically received the script, read it voraciously, crewed up my Italian second family who I
…
Read the rest